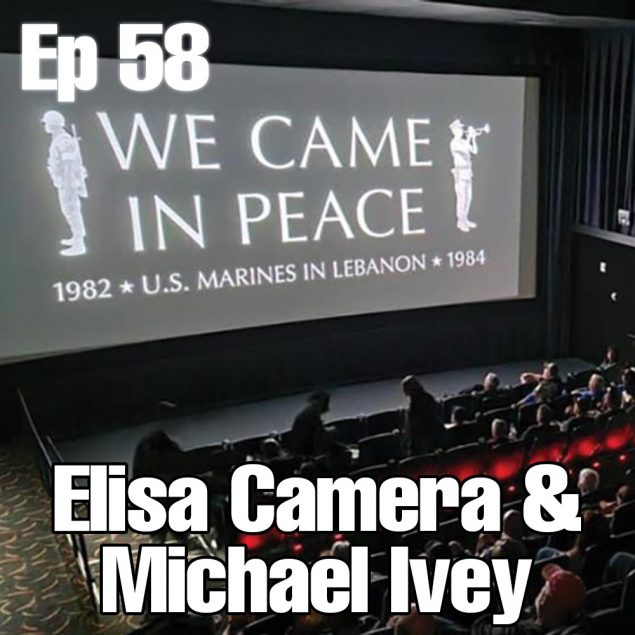 Scuttlebutt Ep 58: "We Came In Peace" Talking about Beirut and Making a Documentary
Posted on: October 23,2022

Join us for the 39th anniversary of the devastating bombing of the Marine Corps Barracks in Beirut as we talk to Elisa Camera and Michael Ivey about their documentary project "We Came In Peace" which chronicles the stories of those who were there in 1983. Elisa, who lost her brother, Mecot, in the bombing and wrote the book "American Brother" to tell his story, has been working with Michael Ivey, a renaissance man who has worked in film and on NPR, for seven years to raise awareness, money, and sources to make the project a reality.
Read about "We Came In Peace" from Leatherneck Magazine here: https://www.mca-marines.org/blog/leatherneck/we-came-in-peace/
Support the project and watch the trailer at https://wecameinpeace.us/
Find Elisa's books here: https://www.amazon.com/Elisa-M-Camara/e/B074TYXJTT/ref=dp_byline_cont_pop_book_1
The views and opinions expressed on Scuttlebutt are those of the individuals and do not reflect the official position of the Marine Corps Association.
Produced by Nick Wilson, Vic Ruble, William Treuting, and Nancy Lichtman.
Podcast: Play in new window | Download
Subscribe: Apple Podcasts | Google Podcasts | Spotify | Stitcher | RSS | More
Podcast (mca-scuttlebutt): Play in new window | Download
Subscribe: Apple Podcasts | Google Podcasts | Spotify | Amazon Music | Stitcher | RSS