Toys for Tots: 75 Years of Delivering Joy to Children
Posted on November 15, 2022
By Jennifer Castro
Toys for Tots was founded in 1947 by Marine Corps Reserve officer Major William "Bill" L. Hendricks when his wife, Diane, wanted to donate dolls to a charity that would distribute the toys to children in need. Unable to find such an organization, Diane convinced her husband to create one. Hendricks, who was a public relations director for Warner Brothers Studios, called not only on his celebrity friends to help, he also looked to fellow Marine reservists to get the job done. The project was a huge success: Hendricks' reserve unit in Los Angeles, Calif., collected and distributed 5,000 toys that year.
The program was officially adopted by the Marine Corps in 1948 and went nationwide almost immediately. Today it is recognized as an official activity of the Marine Corps and is part of the official mission of the Marine Corps Reserve. For the past 75 years, the Toys for Tots program along with the U.S. Marine Corps Reserve have led a campaign to collect new and unwrapped toys, providing millions of gifts annually to underprivileged children during the holiday season.
Perhaps the most familiar part of the campaign is the festive seasonal posters advertising the toy drive.
Of the many artists responsible for creating iconic imagery for Toys for Tots, Marine Corps combat artist Keith McConnell is of exceptional note. He designed nine posters for Toys for Tots including for the 35th, 50th, 60th and 70th anniversaries. McConnell served as a combat artist during the Vietnam War and during Operation Desert Storm. Following his service in Vietnam, he went on to illustrate children's books and medical texts.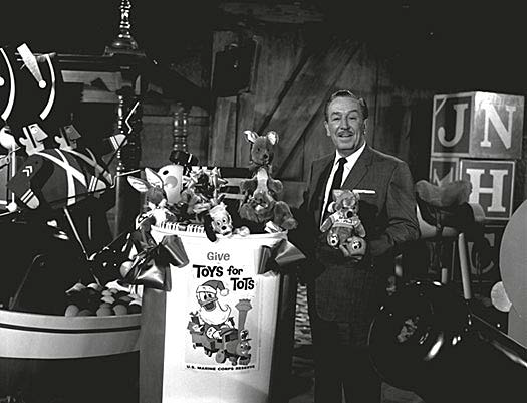 The Toys for Tots program and its posters have had a long association with cartoonists. The organization's first poster was personally supervised by Walt Disney in 1948. Disney also designed the original Toys for Tots logo featuring a toy train. Over the years, Toys for Tots posters have featured numerous cartoon characters, including Daffy Duck, Bugs Bunny, Sylvester the Cat, Wile E. Coyote and the Road Runner, as well as Hank Ketcham's Dennis the Menace and his dog, Ruff.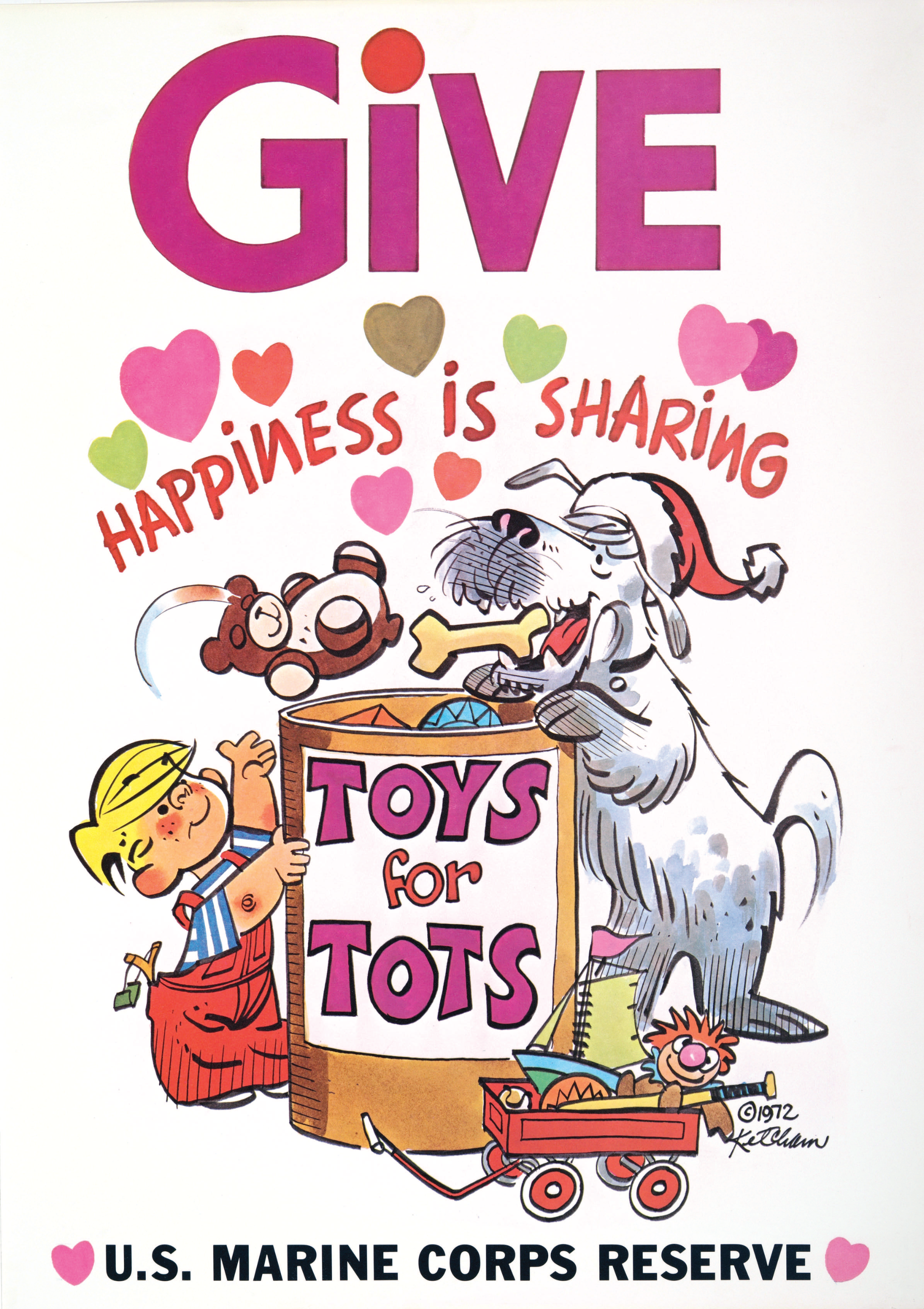 Bob Moore is another notable artist who designed a Toys for Tots poster. A cornerstone of early Disney animation, Moore was a liaison to the U.S. military, producing special projects for the U.S. government during World War II. He designed the Mickey Mouse-themed poster for the 1978 Toys for Tots campaign. The National Museum of the Marine Corps collection contains an original galley proof of the special poster.
---
Author's bio: Jennifer Castro is the Cultural and Material History Curator for the National Museum of the Marine Corps.
Click here to view the related Saved Round from the December issue.