Battle Study Package: The Battle of Chosin Reservoir (26 November – 11 December 1950)
The 1st Marine Divisions escapes the grips of a Chinese offensive
HISTORICAL SIGNIFICANCE
The Battle of Chosin Reservoir occurred in North Korea between 26 November and 11 December 1950 during the Korean War (1950-1953). After General Douglas MacArthur's U.N. forces, including the X Corps and 1st Marine Division reached the Yalu River on the North Korea-China border, the Ninth Army Group of the Chinese People's Liberation Army attacked and encircled them east and west of the Chosin Reservoir. After more than two weeks the U.N. forces succeeded in breaking out and ultimately reached Hungnam and evacuated on board amphibious ships. While not a victory, the breakout and withdrawal from the Chosin Reservoir is a high point in Marine Corps history. The 1st Marine Division and other United Nation's troops destroyed or rendered combat ineffective seven Chinese divisions. Marine losses in the campaign numbered 836 killed and 12,000 wounded, most from frostbite.
TACTICAL IMPORTANCE
After landing at Wonsan, the First Marine Division pushed northwest to the Yalu River. From 19-25 October, approximately 300,000 Chinese crossed the Yalu at night only and covered in white sheets to avoid detection during the day. Just before midnight on 2 November they attacked in "human waves." Marine machine gun-, rifle-, and mortar-fire killed almost 1,000 Chinese at the cost of 61 of their own. The Chinese withdrew. After MacArthur ordered U.N. forces to move back to the east coast, the Chinese dug-in along the Marines' retrograde route and destroyed the bridge at the Funchilin Pass to prevent their withdrawal. Combat engineers repaired the bridge, allowing the Division to continue to move toward Hungnam. The Marines masterfully used airpower and artillery to protect their route and beat back numerous Chinese ambush and human-wave attacks, escaping certain destruction.
STRATEGIC IMPACT
The U.N.'s effort to topple North Korea and remove communism from the Korean peninsula and China's actions to destroy U.N. forces at Chosin and end the war were both strategic failures. Losing several divisions, China never realized victory as U.N. forces reorganized below the 38th parallel and continued to fight for another two years. As for the U.N., the gains made after landing at Inchon, seizing Seoul, and regaining all lost ground south of the 38th parallel were now lost. The war settled into a stalemate marked by battles for key terrain. Neither the U.N. nor the Chinese gained anything at Chosin.
Maps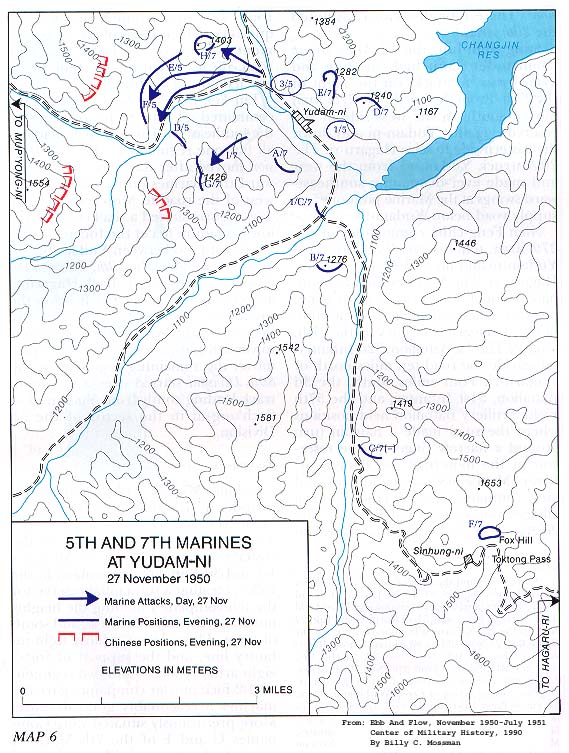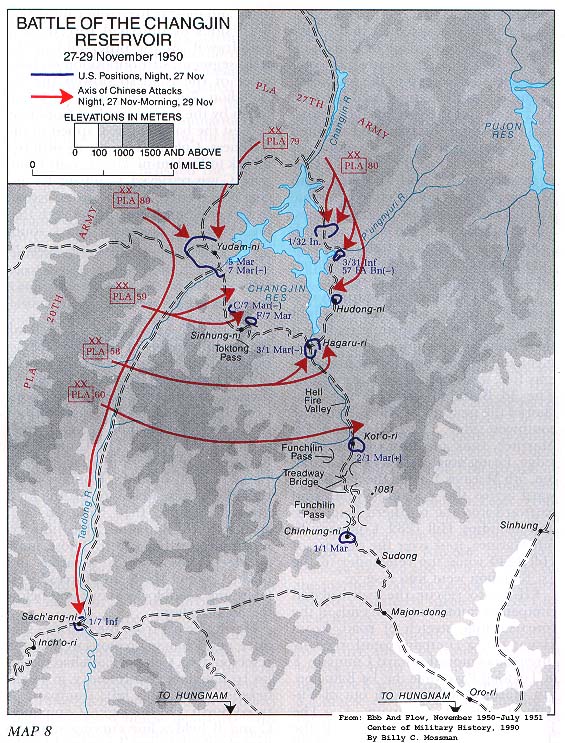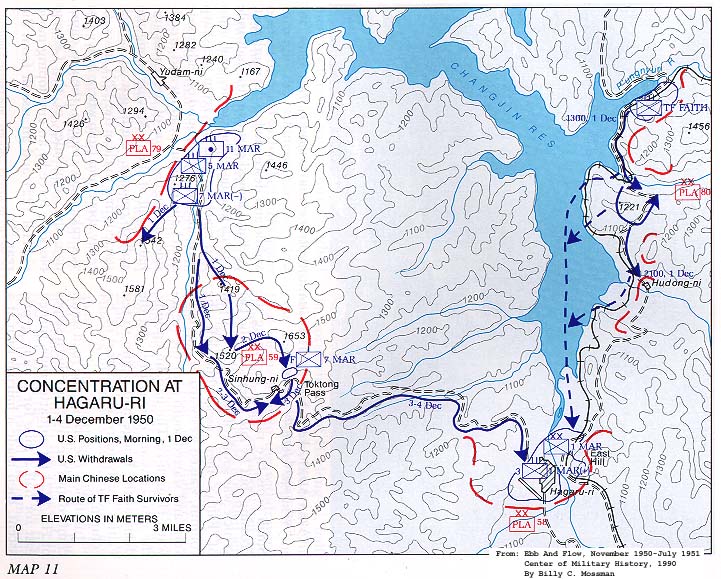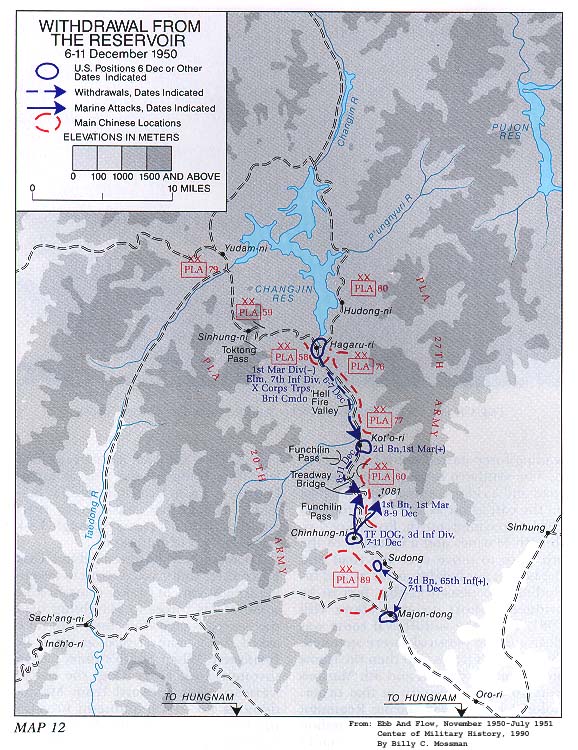 Articles
Podcasts
Books
Videos