About
The Marine Corps Association is the professional organization of the United States Marine Corps, founded more than 100 years ago by General John A. Lejeune.
Mission Statement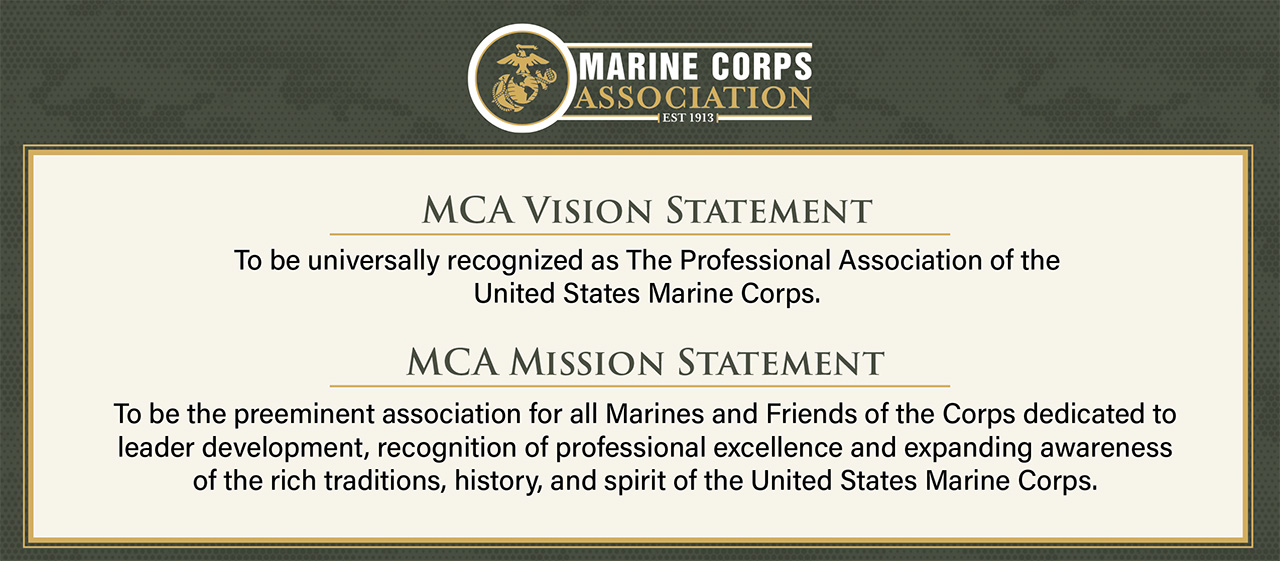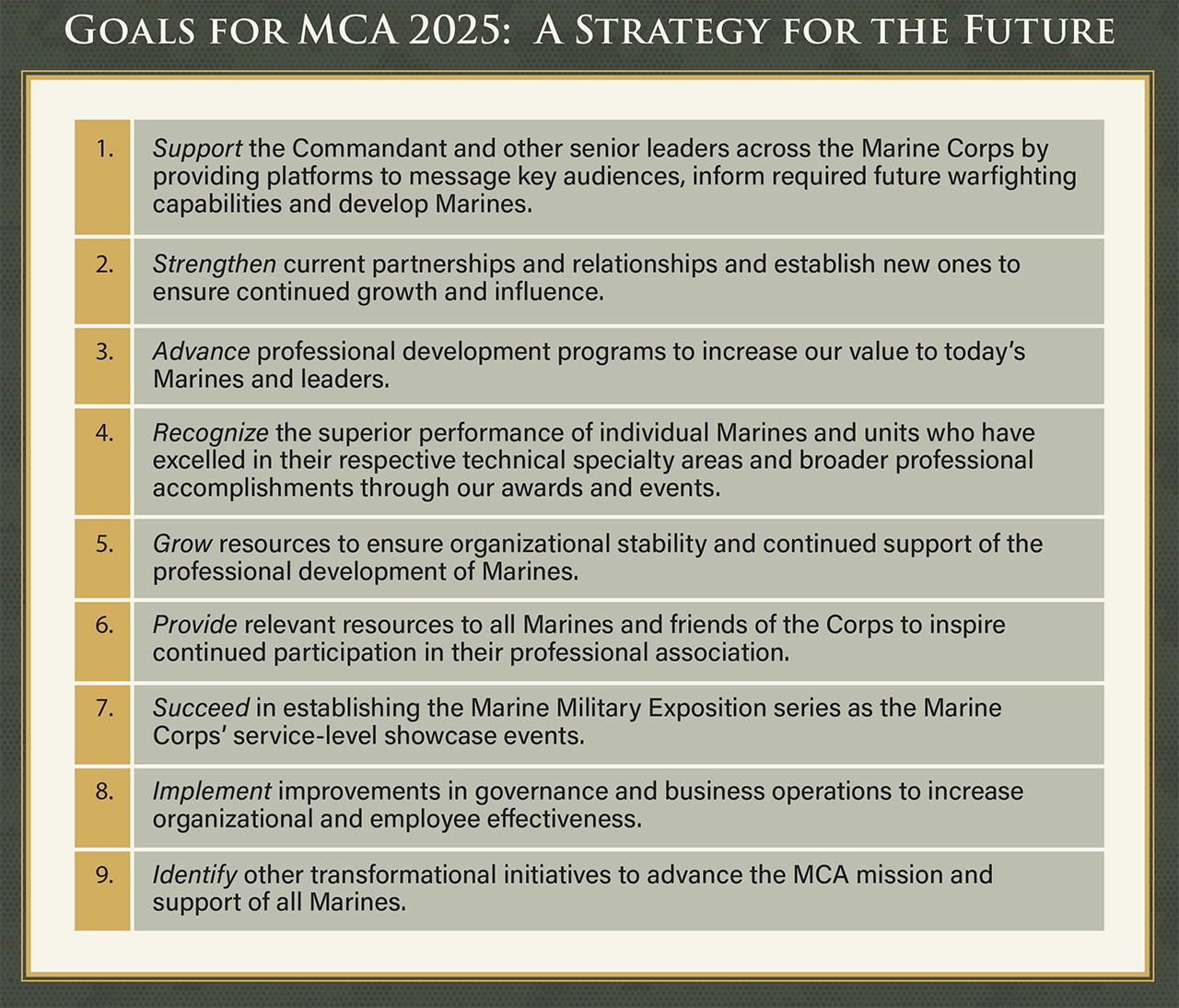 About The MCA
The Marine Corps Association is a member based organization dedicated to professional development, recognition of excellence, and building awareness of the rich traditions, history and esprit of the United States Marine Corps. We accomplish this in a variety of ways including providing two iconic publications, the Marine Corps Gazette and Leatherneck Magazine of the Marines, and by hosting professional dinners and award ceremonies for Marines and friends of the Corps.
Our non-profit arm, the Marine Corps Association Foundation, supports Marines through four programs which provide unit libraries, commanders' forum events and professional military education trips to Marines throughout the world. To learn more, visit www.mcafdn.org.
In addition, The MARINE Shop located in Quantico, assists Marines with all their uniform requirements, provides books from the Commandant's Reading List, and offers many Marine Corps themed gifts and apparel.
Address: 715 Broadway St, Quantico, VA 22134
Email: [email protected]
Phone: (866) 622-1775
Hours: Closes 4:30PM
Become a member today and help support our efforts in advancing leadership and recognizing the excellence of today's Marines.