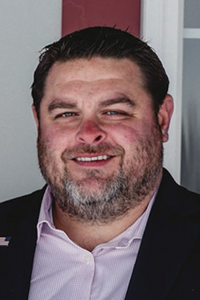 Scuttlebutt Ep 61: Jeremiah Workman
Posted on: December 12,2022

This week we welcome to the show, Navy Cross recipient and author of the book, Shadow of the Sword, Jeremiah Workman to talk to us about his amazing journey from Ohio native, to his time with 3rd Battalion, 5th Marines, to writing his book, to being on the GOP ticket for deputy governor of Ohio.
He shares with us his thoughts on everything from stepping on the yellow footprints to returning home and wanting to be a vehicle for change. Jeremiah is a super interesting guy and I think you all will take a lot away from his perspective, especially for in the process of transition, particularly those dealing with the mental health challenges of returning from combat. I know we all certainly did.
You can find Jeremiah's book, Shadow of the Sword, here:
https://www.amazon.com/Shadow-Sword-Marines-Journey-Redemption/dp/034551212X
And for those in Ohio, you can find him on the campaign trail coming in 2023.
Produced by Vic Ruble, William Treuting, and Nancy Lichtman.
Podcast: Play in new window | Download
Subscribe: Apple Podcasts | Google Podcasts | Spotify | Stitcher | RSS | More
Podcast (mca-scuttlebutt): Play in new window | Download
Subscribe: Apple Podcasts | Google Podcasts | Spotify | Amazon Music | Stitcher | RSS