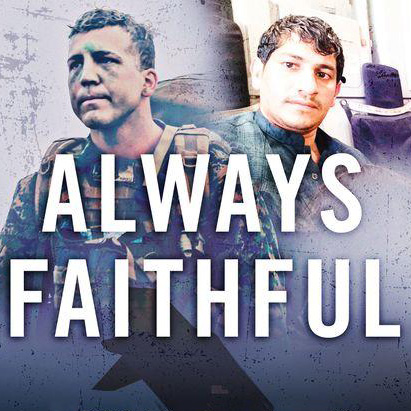 Scuttlebutt Ep 47: "Always Faithful" with Maj Tom Schueman
Posted on: August 09,2022

Friend of the show Maj Tom Schueman and his Afghan interpreter, friend, and brother Zainullah "Zak" Zaki have written "Always Faithful", which describes their parallel lives, converging paths, and unbreakable bond in the face of overwhelming danger, culminating in Zak and his family's harrowing escape from Kabul.  After getting our hands on an early copy of the book and getting engrossed in it, we had to bring Schueman back onto Scuttlebutt to tell everyone about it.
You can buy "Always Faithful" at Amazon or Barnes & Noble
Support Maj Schuman's Patrol Base Abbate initiative here: https://www.pbabbate.org/
The views and opinions expressed on Scuttlebutt are those of the individuals and do not reflect the official position of the Marine Corps Association.
Produced by Nick Wilson, Vic Ruble, William Treuting, and Nancy Lichtman.
Podcast: Play in new window | Download
Subscribe: Apple Podcasts | Google Podcasts | Spotify | Stitcher | RSS | More
Podcast (mca-scuttlebutt): Play in new window | Download
Subscribe: Apple Podcasts | Google Podcasts | Spotify | Amazon Music | Stitcher | RSS