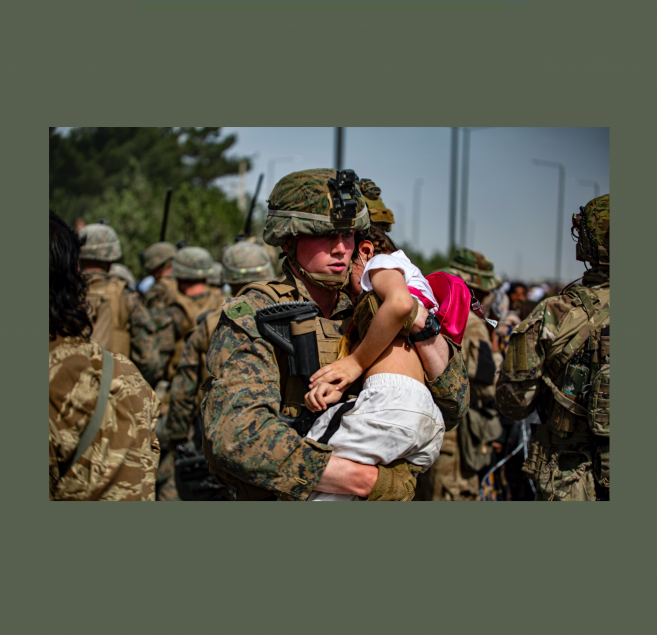 Call to Action: Where Does Duty Lie?
Posted on: September 16,2021

Civilian Control and Military Advice: Moral Courage or Insubordination?
The most recent chapters in the nation's twenty year war in Afghanistan have been intensely frustrating and deeply personal for many Americans, especially veterans and those still wearing the uniform. Some are pointing to a crisis of leadership at the highest levels of the military establishment—the DOD, the Services and the Geographic Combatant Commands. Others look back at the experience of strategic defeat and moral failings of senior leadership in Vietnam as analyzed in "Dereliction of Duty" by then Lieutenant Colonel H.R. McMaster. The coming weeks and months will inevitably be replete with recriminations, studies and analysis, investigation, and testimony all wrapped in today's partisan politics.
For today's military professionals what are the most salient lessons about leadership, duty and the authorities of military command and control in our democracy? What changes may be required to manage the effects of political expediency on strategic and operational plans?
---
Also, be sure to check out these other articles on the topic listed below!
An article on the broader impact of current U.S. military culture on the conduct of irregular wars by Col (Ret) Andrew Milburn originally published in the Small Wars Journal: Losing Small Wars: Why US Military Culture Leads to Defeat
An article by LtCol Brian Kerg originally published in USNI Proceeding speaking directly to the issue of how "resigning in protest" may be treated in the Naval Service: How Active-Duty Officers Should Criticize Policy and Practice
---
MCA members, as well as non-members, are welcome to post in their respective comments sections below!
---
Non-MCA Member Comments
---
MCA Member Comments
Related Posts
Copyright Marine Corps Association Aug 1997 by LtGen Victor H. Krulak, USMC(Ret) DERELICTION OF DUTY: Johnson, McNamara, the joint Chiefs of Staff, and
Read More